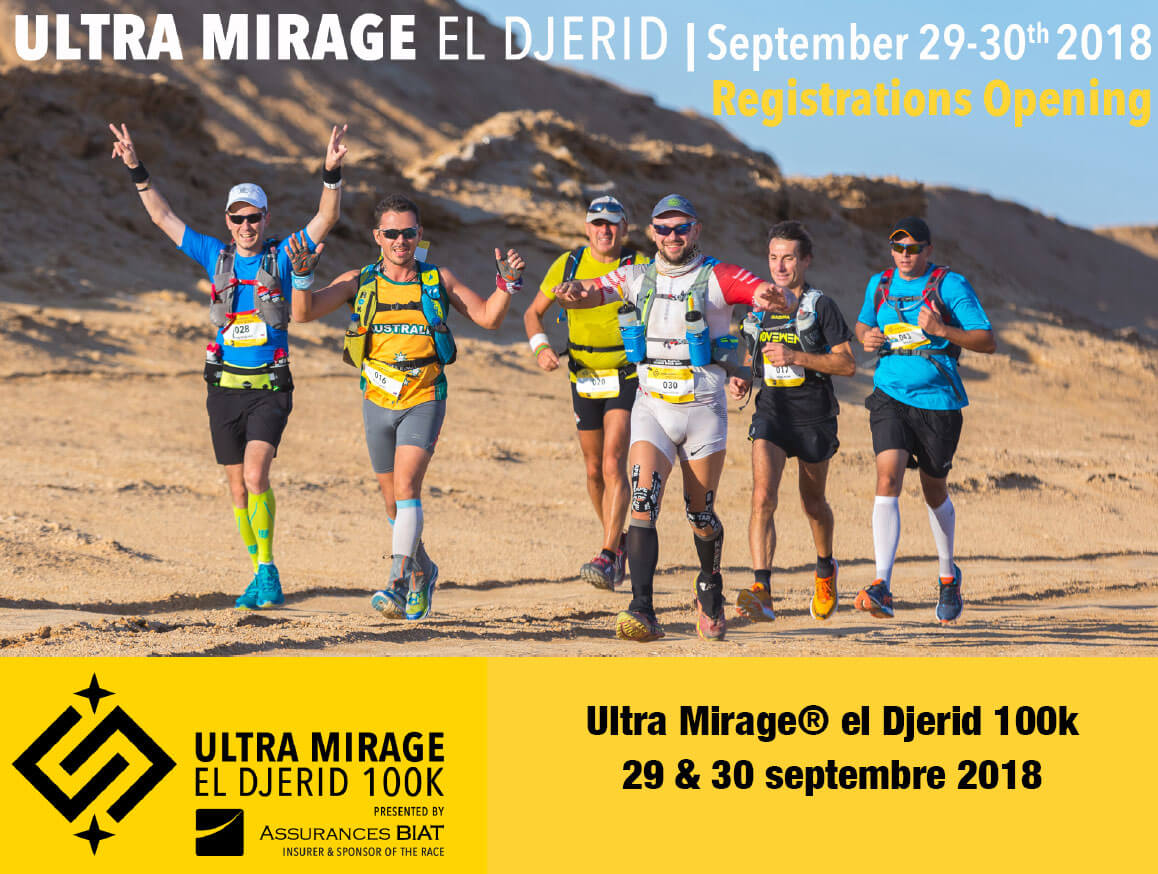 Date:
Saturday, September 29, 2018
Ultra Mirage el Djerid 100k : one of the hottest desert Ultra Trail races in the world welcomes runners in the Tunisian Sahara 2018 Sept. 29th !
The Ultra Mirage® El Djerid is the first 100km International Ultra Trail taking place in the stunning Tunisian Sahara desert.
#UMED100k as fans like to call it - is a 100km single stage race that takes runners across a wide diversity of terrains, ranging from soft sand, small dunes, rocks, dried river beds, oasis...
Runners will have less than 20 hours to finish the race with very specific deadlines to reach each of the five checkpoints which will be between 15-20km apart. Both medical and technical help as well as water supply will be available at each checkpoint.
This race is open to all types of athletes, from professional ultra runners to anyone passionate about ultra trails,
This September 29th, don't miss the amazing adventure and the opportunity to cross the desert and to share a unique journey with other athletes from all around the world.
More on : www.ultramirage.com