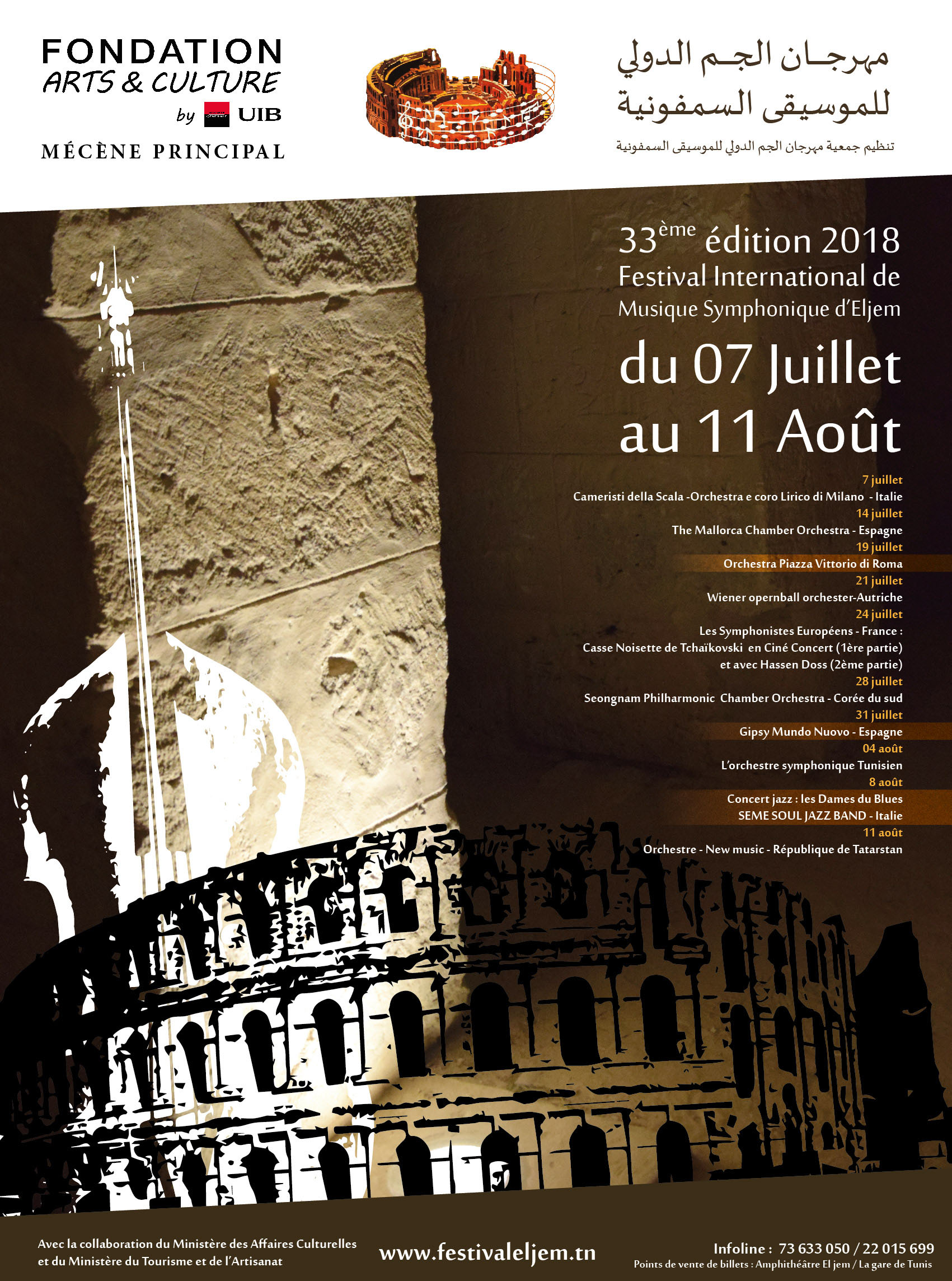 Date:
Saturday, July 7, 2018

to

Saturday, August 11, 2018
The 33rd edition of the International Symphonic Music Festival will take place from July 7 to August 11 2018, in the 3rd-century Roman colosseum of Thysdrus, built in El Jem, 2-hour-drive from Tunis.
The ambition of such an event is to bring together orchestras from all countries and all cultures to revive this ancient place and promote cultural tourism. It's in a historical framework that all visitors will gather to be immersed in a unique experience with artists from all around the world united by their love of music without any boundaries.
Modern music icons are going to perform in a magical scenery, amongst them; The Tunisian Symphonic Orchestra, The Seongnam Philharmonic Chamber Orchestra from South Korea, and The Gipsy Mundo Nuovo from Spain. Talented artists from every part of the world will transport you through time and space in an amazing discovery journey surrounded by an antique historical scenery and powerful music.
For transportation, comfortable shuttle trains will take visitors to El Jem every day before the shows, all the accommodation is provided to make the experience unforgettable. It's also possible to ride in the presidential train to extend the prestigious adventure.

Web Site: https://festivaleljem.tn/