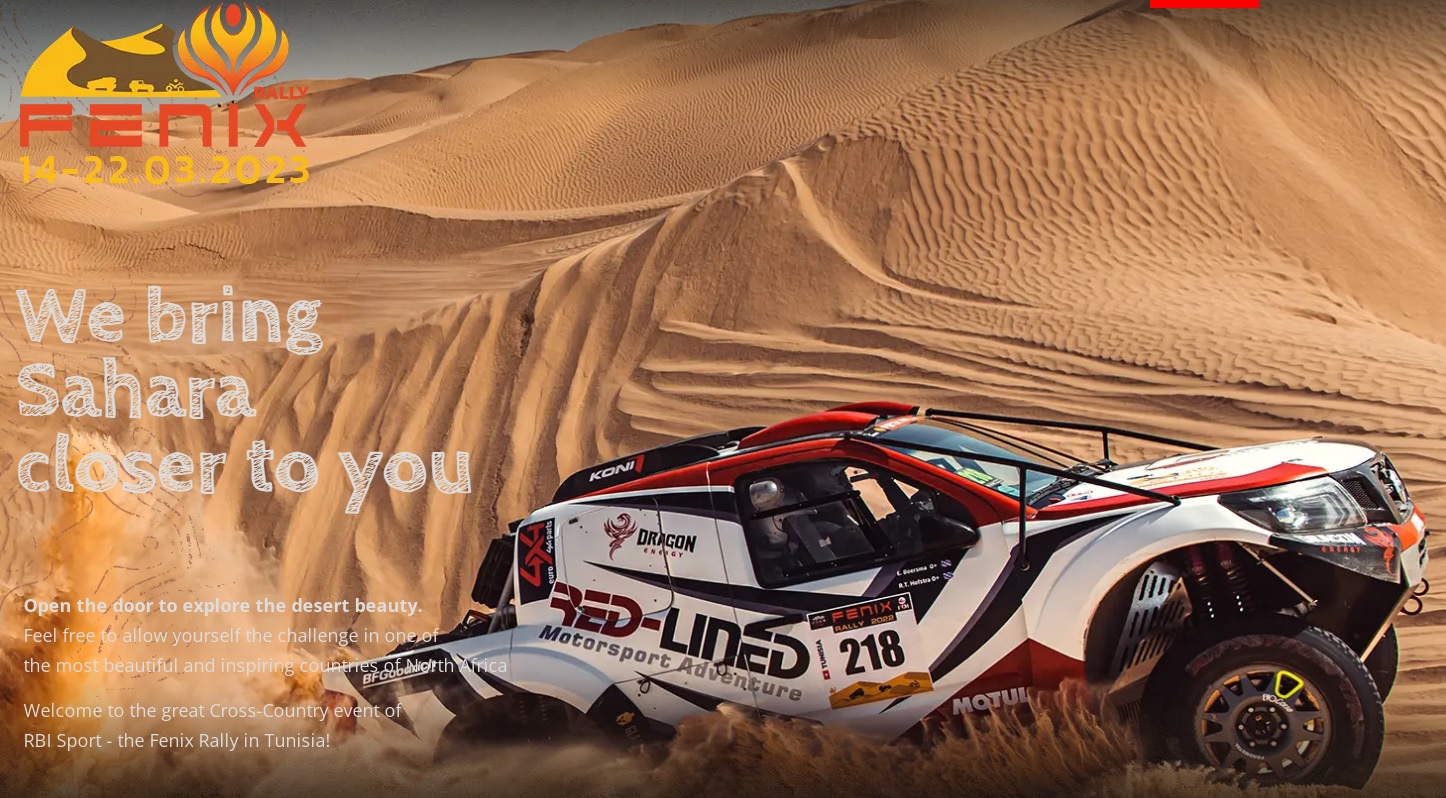 Date:
Tuesday, March 14, 2023

to

Wednesday, March 22, 2023
Tunisia is the perfect destination for rallies and motorsport, thanks to the attractiveness of its landscapes, especially the Saharian, perfectly ideal for this kind of sport. That's why the second edition of the "Fenix" International Desert Rally, which will be held from 14th to 22nd March 2023, will record the participation of more than 500 competitors and no less than 15 different nationalities
Following the success of the 2022 edition, the organisers have decided to add another full day of pure emotion and adventure this year!
This exceptional rally, patterned on the "Dakar's Rally", is in fact the "Rally of Tunisia" which was once the most prominent competition in motorsport in our country. Once the qualifying phase is passed, it will cover 2000 km race against time within a perfect blend of sands, dunes and fast tracks combined with technical navigation and road books awaiting the participants.
It's by far the ultimate challenge for pilots and their machines. It will also allow them to explore unchartered Tunisian locations deeper in the heart of the Sahara Desert.
Participants will be staying at outstanding hotel accommodation. An exquisite Saharan cuisine will be catered for them. Also, a highly professional logistic support and security contingent will be implemented, to allow them to enjoy the sunsets in the heart of the Sahara desert! Transcended by a heart-warming feeling of freedom and tranquillity!
So, get ready for an unforgettable experience in the Sahara Desert which will spice up your stay even more! You will live up a fairy tale experience like heaven on earth. Just open up the gate to the Sahara Desert!
Official Trailer of "Fenix Rally Tunisia 2023" :
Please download the programm of the event at this URL adress.
Please follow us at Facebook.