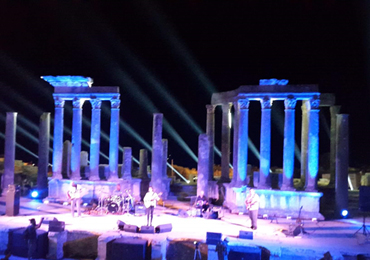 Date:
Friday, August 11, 2017

to

Saturday, August 26, 2017
Dougga Festival on the rhythms of a glorious past (Le festival de Dougga aux rythmes d'un Glorieux passé)
World famous, Dougga Festival is proudly keeping its musical tradition by organising the 41st edition with the participation of international artists.
Local fans and visitors will be able to attend the concerts between 11th and 16th August 2017, in the Roman theatre of Dougga's archaeological site.
Listed as World Heritage by UNESCO since 1997 and celebrating its 20th anniversary, Dougga will be fully illuminated for the festival and will resonate to pay tribute to the long past of its glorious history.
For more information on Dougga Festival's programme, please consult the official website: www.festivaldougga.com