Experiencing a new world of food and drink
One of the best parts of visiting a new country is experiencing a new world of food and drink, and this is especially true in Tunisia. The result of centuries of different culinary influences, from Roman and Turkish to French and Italian, Tunisian national food packs a tasty punch with a mix of spices and flavours.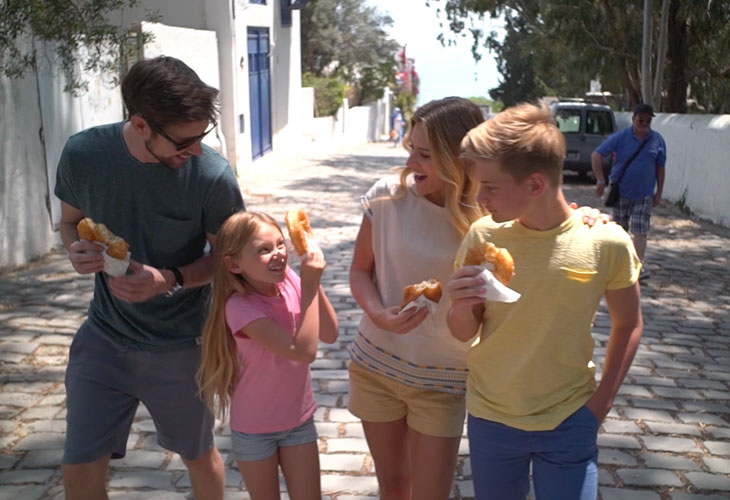 Whether you want to try delicious local delicacies, eat spicy dishes with Mediterranean influences or opt for the comfort foods of home, you'll find everything you need. Plus, while the meat and seafood dishes are excellent, there's plenty for vegetarians and vegans too, so whatever your dietary requirements, you're guaranteed to enjoy feast after feast. Your money will go far here, meaning you can try everything on offer: there's no excuse not to get starters, main courses, desserts, and maybe a few side dishes too.
Dive straight into Tunisian culture when you arrive by trying some of the country's traditional specialties. Perhaps best-known is the brik, a triangle-shaped fried pastry typically filled with meat or fish and an egg, but also delicious stuffed only with vegetables. If you adore spicy food, try the sausages known as merguez or anything made with 'harissa', a hot chilli pepper paste that will set your tongue on fire in the best of ways.
One of the most ubiquitous dishes is couscous, a national staple. You can enjoy couscous served with everything from chicken and lamb to fish. There's also ojja, a great breakfast option that can also be eaten for lunch and dinner. Ojja refers to eggs in a flavoursome tomato sauce, mopped up with a generous portion of bread.
Tunisia's lengthy coastline guarantees a seemingly endless supply of fresh seafood. Try a fillet of sole or mackerel, freshly caught and simply grilled with olive oil and lemon, or enjoy more adventurous options such as octopus or squid. For a decadent snack, treat yourself to a bambalouni, a doughnut-like sweet treat.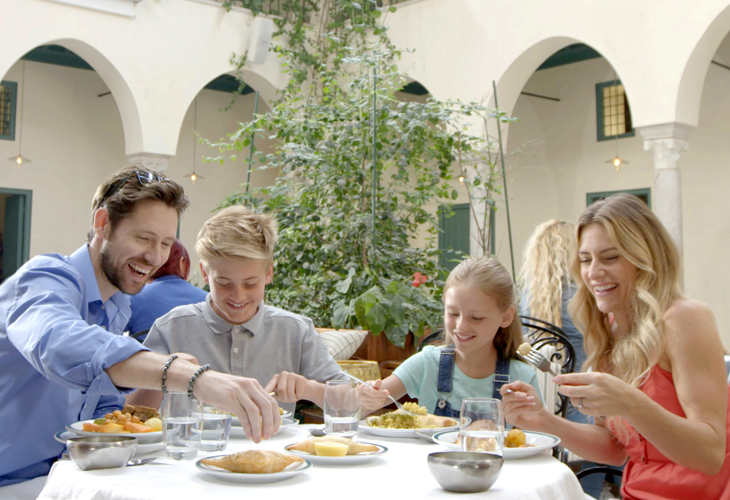 Vegetarians and vegans can enjoy many of Tunisia's national dishes: ask for meat and fish-free brik, couscous and ojja, which taste just as good without meat and seafood. You can also enjoy some of the country's mouthwatering salads: Tunisian salad, a delightfully fresh mixture of onions, peppers, cucumbers and tomatoes, or for something a bit spicier, choose mechouia salad, made of grilled tomatoes, pepper and onions, often topped with tuna and olive oil (which Tunisia is world-leader in exporting). Of course, if you're craving dishes you'd typically enjoy back home, there are plenty of restaurants and all inclusive family resorts serving international food for every culinary whim.
As for drinks? You have to try a traditional Tunisian mint tea at least once. The freshness of the mint isn't the only thing that makes this national drink a favourite: typically, pine nuts are also added to each glass for an extra pop of flavour. If you're after something a little stronger, alcohol, including excellent wine produced in Tunisia, is available throughout the country, especially in bigger towns, restaurants and Tunisia holiday resorts.